Write your user stories like a "Pro".

Edit User Stories like a Pro
Make your
Trello
card a formalized user story with role and acceptance criteria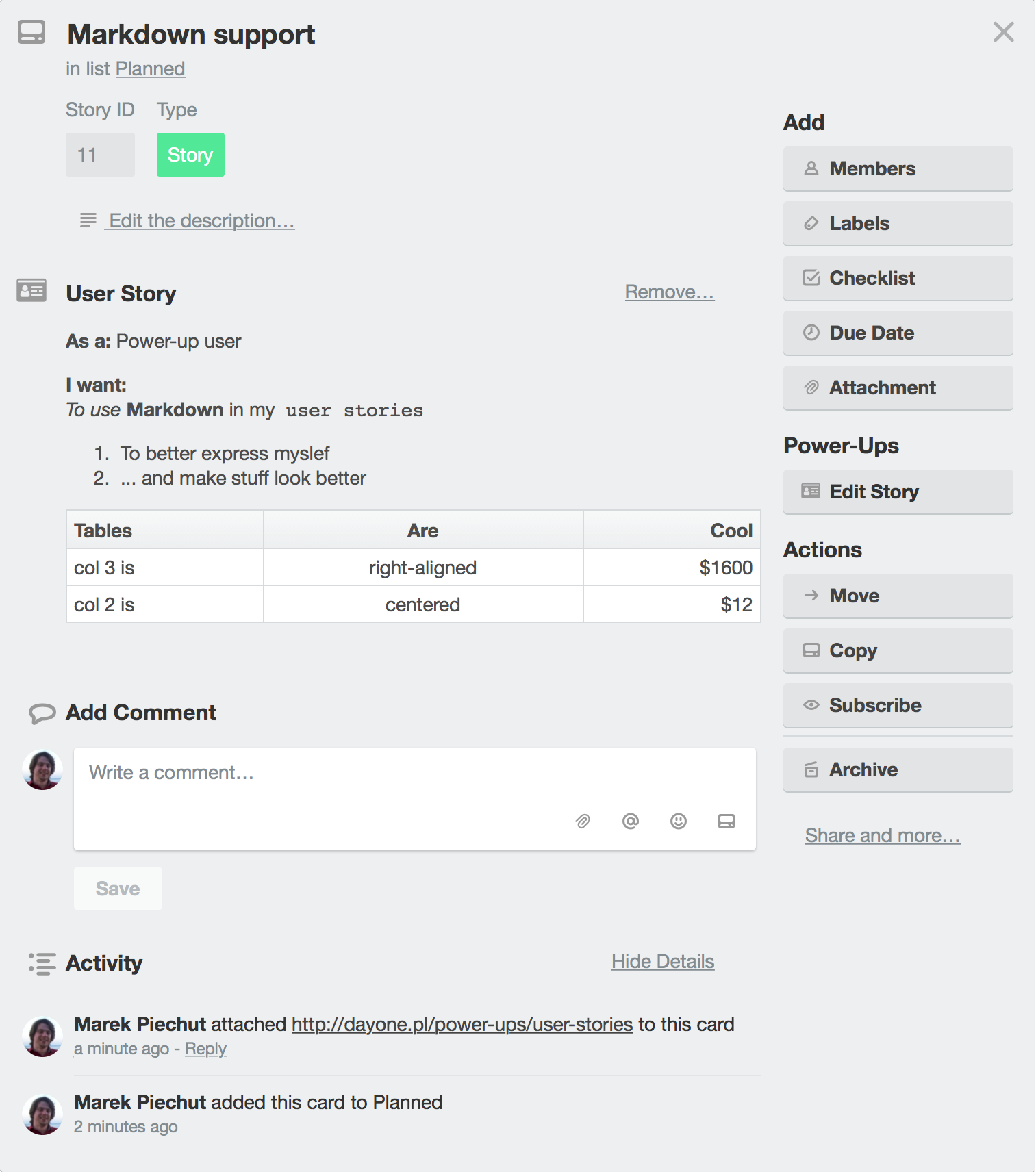 User Stories Power-Up adds a Create Story button to every card on your board. You can use it to add a new section with user story standard sections:
Role (who will benefit from this work)
Capability (what will be the new functionality)
Benefit (what will be gained when it's done)
Acceptance criteria (what does it mean that new functionality is ready)
* You can use Markdown formatting with tables support in Capability and Benefit sections
After adding a story it will be rendered in card Attachments section and you'll be able to edit it using Edit Story button in the right hand section:

Every card that has a user story attached will also get a special badge, so you can see what it is. There's also a unique card identifier displayed after # sign that you can use when discussing stories, just for easier reference.
Installation
Just open Trello Power-Ups section in your board menu. Navigate to User Stories and click Enable.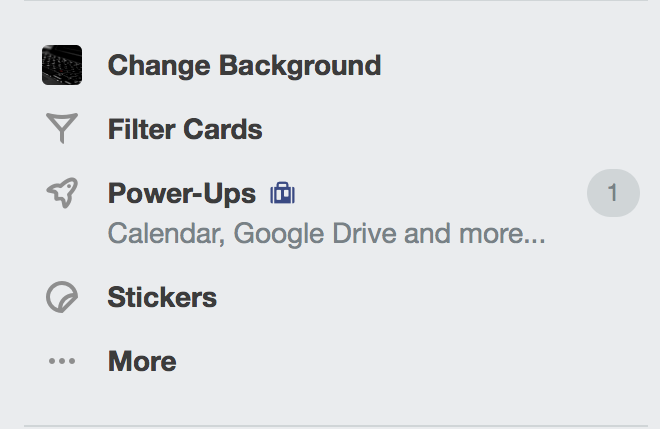 Support
If you need help just drop us an email at support@dayone.pl

ALL RIGHT RESERVED BY DAYONE 2017